Swainsboro, Georgia Assisted Living
Swainsboro, Georgia
Assisted Living
A consumer's guide to Swainsboro, Georgia Assisted Living; GA:
Personal Care Homes, Community Living Arrangements
topics: Swainsboro Assisted Living; Swainsboro Assisted Living facilities, Personal Care Homes, Community Living Arrangements, assisted living programs
---
Swainsboro, Georgia Assisted Living Directory

Archer, Franklin PCH
1356 Hawhammock Church Road
Swainsboro GA 30401
Emanuel
Personal Care Home

---

Church Street Manor
425 West Church Street
Swainsboro GA 30401
Emanuel
Personal Care Home

---

Jones's Personal Care Home
66 Rufus Cross Road
Swainsboro GA 30401
Emanuel
Personal Care Home

---

Lakeside Rest Home
924 Crump Street
Swainsboro GA 30401
Emanuel
Personal Care Home

---

Murry Care Home
230 Mckenzie Drive
Swainsboro GA 30401
Emanuel
Personal Care Home

---

Odom, Pam Personal Care Home
127 Leonard Lane
Swainsboro GA 30401
Emanuel
Personal Care Home

---

Rainbow Home
169 Glenwood Road
Swainsboro GA 30401
Emanuel
Personal Care Home

---

Rainbow Ridge #2
181 Rainbow Ridge
Swainsboro GA 30401
Emanuel
Personal Care Home

---

Rainbow Ridge Personal Care Home #3
177 Rainbow Ridge
Swainsboro GA 30401
Emanuel
Personal Care Home

---

Retirement Inn
414 West Main Street
Swainsboro GA 30401
Emanuel
Personal Care Home

---

Sara's Personal Care Home
129 Leonard Lane
Swainsboro GA 30401
Emanuel
Personal Care Home

---

Senior Citizens Care Center Annex
223 Harmon Road
Swainsboro GA 30401
Emanuel
Personal Care Home

---

Smith PCH
315 Advance Street
Swainsboro GA 30401
Emanuel
Personal Care Home

---

Smith Personal Care Home II
309 Advance St
Swainsboro GA 30401
Emanuel
Personal Care Home

---

Summer Willow Assisted Living
259 Nunez-Lexsy Road
Swainsboro GA 30401
Emanuel
Personal Care Home

---
Swainsboro, Georgia Assisted Living facilities: personal care homes: assisted living programs: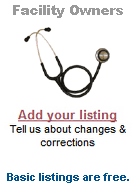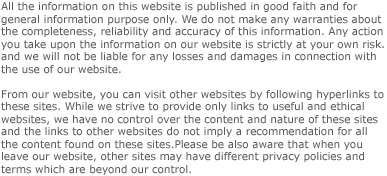 Our websites are made to be easy to use. With never a sign-up or registration required. And always FREE to all users.
©Copyright 2018 Quickbrochures/Dibbern& Dibbern Ltd, except for content portions and data from outside resources. All rights reserved.