Quincy Assisted Living
A consumer's directory of Assisted Living in Quincy, Massachusetts, with listings of assisted living homes and residences, personal care homes, continuing care, and senior care
Registration is NOT required; this is a free service.
---
Quincy Massachusetts Assisted Living Facilities, Homes & Apartments Directory
Allerton House at Hancock Park
164 Parkingway
Quincy MA 02169-5020
617-471-2600
Atria Marina Place
4 Seaport Drive,
Quincy MA 02171-1591
617-770-3264
Atrium at Faxon Woods
2003 Falls Boulevard
Quincy MA 02169-8202
617-471-5595
Fenno House
540 Hancock Street
Quincy MA 02170-1929
617-773-5483
River Bay Club
99 Brackett Street
Quincy MA 02169-4647
617-472-4457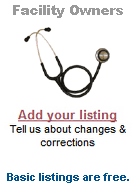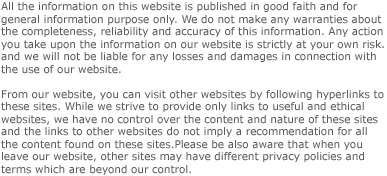 Our websites are made to be easy to use. With never a sign-up or registration required. And always FREE to all users.
©Copyright 2018 Quickbrochures/Dibbern& Dibbern Ltd, except for content portions and data from outside resources. All rights reserved.