You are here:

Cowlitz County
Cowlitz County Assisted Living
Assisted Living in Cowlitz County, WA: a consumer's directory with listings of assisted living facilities & Boarding Homes.

topics: Cowlitz County Assisted Living: Cowlitz County WA: Personal Care Homes: Washington
Cowlitz County, Washington Assisted Living Directory

* Approximate capacity data is according to Aging and Disability Services Administration of the Washington State Department of Social & Health Services, as of Jan., 2010. This number could easily change; contact the facility for latest data.
For more information, see our Washington Assisted Living home page.
Castle Rock,
Washington
The Villager Llc
420 1st Avenue Sw, Castle Rock,
WA 98611
County: Cowlitz
(360) 274-7944
35
Enhanced Adult Residential Care, Adult Residential Care

---

Kelso,
Washington
Crawford House
114 Corduroy Rd, Kelso,
WA 98626
County: Cowlitz
(360) 636-2319
46
Assisted Living

---

Outward Bound Group Home
922 Cedar St, Kelso,
WA 98626
County: Cowlitz
(360) 425-0356
9

---

Longview

Washington Assisted Living

See our Longview Washington Assisted Living Guide

---

Woodland,
Washington
Woodland Assisted Living
310 4th St, Woodland,
WA 98674
County: Cowlitz
(360) 225-9443
32
Assisted Living, Adult Residential Care

---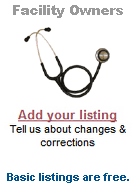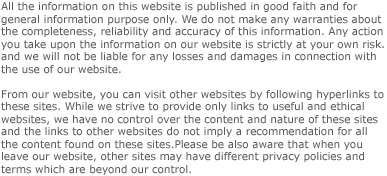 Our websites are made to be easy to use. With never a sign-up or registration required. And always FREE to all users.
©Copyright 2018 Quickbrochures/Dibbern& Dibbern Ltd, except for content portions and data from outside resources. All rights reserved.
Cowlitz County, Washington Assisted Living Facilities, Residential Health Care communities: Boarding Care Homes