Idaho Medicare Home Health Agencies
If you're looking for a Medicare Home Health Agency in Idaho, chances are you'll find it here.
Search by a Region

This information is provided as a public service. While every effort is made to assure accuracy, the information may not be correct due to changes in provider status, name, address or other facts. Do not use this information as a sole source in selecting a home care or home nursing service.
State of Idaho map by regions.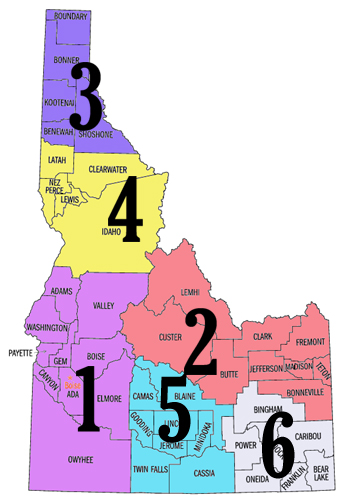 Click on a region in the list below or search above in the blue bar by region, city or county.
More Senior Care Pages for Idaho

This website is created by
The Dibbern Family
Contact us
Our
Home page
for this site
Our
privacy statement
is very simple.

Our own story about a Long Term Care Decision
Home Health Care Costs
and Paying For Home Health Care
Idaho Department of Health and Welfare pages

In memory of Dad