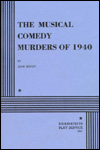 Christmas, 1940-1959: A Collector's Guide to Decorations and Customs

by Robert Brenner;


reviews from Amazon





Thanks for the Memories 2005
I love Robert Brenner's Christmas collectors' books! I bought Christmas Past some time ago because it not only told you values and showed photos of the old ornaments and candles/lights, but it also included photos of how the trees were decorated and memories from people who lived in that era. When I saw this volume, for the years 1940-1959, I opened the pages and nearly cried: the photos looked just like those of my relatives' homes when I was a small child or photos from my mom's or dad's childhood. The descriptions are quite detailed as well and there are many, many photos of the beautiful ornaments of the time.