Wilmington, NC Area Nursing Homes and Skilled Nursing
Brunswick County
Ash
Brunswick Health & Rehab Center
9600 No 5 School Road
Ash NC 28420

(910) 287-6007

For Profit - Corporation


Medicare And Medicaid


100


Resident Council Only
Not In A Hospital
Not In A Continuing Care Retirement Community (Ccrc)
Bolivia
Universal Health Care / Brunswick
1070 Old Ocean Highway
Bolivia NC 28422

(910) 755-5955

For Profit - Corporation


Medicare And Medicaid


90


Resident Council Only
Not In A Hospital
Not In A Continuing Care Retirement Community (Ccrc)
Shallotte
Autumn Care Of Shallotte
237 Mulberry Street
Shallotte NC 28459

(910) 754-8858

For Profit - Corporation


Medicare And Medicaid


100


Resident Council Only
Not In A Hospital
Not In A Continuing Care Retirement Community (Ccrc)
Southport
Liberty Commons Nrsg & Rehab Cntr Of Southport Llc
630 Fodale Avenue
Southport NC 28461

(910) 457-9581

For Profit - Corporation


Medicare And Medicaid


99


Resident Council Only
Not In A Hospital
Not In A Continuing Care Retirement Community (Ccrc)
Winnabow
Brunswick Cove Nursing Center
1478 River Road
Winnabow NC 28479

(910) 371-9894

For Profit - Individual


Medicare And Medicaid


175


Resident Council Only
Not In A Hospital
Not In A Continuing Care Retirement Community (Ccrc)
Columbus County
Lake Waccamaw
Premier Living And Rehab Center
106 Cameron Street
Lake Waccamaw NC 28450

(910) 646-3132

For Profit - Individual


Medicare And Medicaid


127


Resident Council Only
Not In A Hospital
Not In A Continuing Care Retirement Community (Ccrc)
Whiteville
Liberty Commons N&R Ctr Of Columbus Cty
1402 Pinckney Street
Whiteville NC 28472

(910) 642-4245

For Profit - Corporation


Medicare And Medicaid


107


Resident Council Only
Not In A Hospital
Not In A Continuing Care Retirement Community (Ccrc)
Shoreland Hlth Care & Retireme
200 Flower-Pridgen Drive
Whiteville NC 28472

(910) 642-4300

For Profit - Corporation


Medicare And Medicaid


89


Resident Council Only
Not In A Hospital
Not In A Continuing Care Retirement Community (Ccrc)
New Hanover County
Wilmington
Accordius Health At Wilmington
820 Wellington Avenue
Wilmington NC 28401

(910) 343-0425

For Profit - Limited Liability Company


Medicare And Medicaid


120


Resident Council Only
Not In A Hospital
Not In A Continuing Care Retirement Community (Ccrc)
Autumn Care Of Myrtle Grove
5725 Carolina Beach Road
Wilmington NC 28412

(910) 792-1455

For Profit - Corporation


Medicare And Medicaid


90


Resident Council Only
Not In A Hospital
Not In A Continuing Care Retirement Community (Ccrc)
Azalea Health & Rehab Center
3800 Independence Boulevard
Wilmington NC 28412

(910) 392-3110

For Profit - Individual


Medicare And Medicaid


80


Resident Council Only
Not In A Hospital
Not In A Continuing Care Retirement Community (Ccrc)
Bradley Creek Health Center
740 Diamond Shoals Road
Wilmington NC 28403

(910) 769-7550

For Profit - Limited Liability Company


Medicare


30


Resident Council Only
Not In A Hospital
Located In A Continuing Care Retirement Community (Ccrc))
Cypress Pointe Rehabilitation Center
2006 South 16th Street
Wilmington NC 28401

(910) 763-6271

For Profit - Limited Liability Company


Medicare And Medicaid


90


Resident And Family Councils
Not In A Hospital
Not In A Continuing Care Retirement Community (Ccrc)
Davis Health & Wellness Ctr At Cambridge Villag
83 Cavalier Drive, Ste 200
Wilmington NC 28405

(910) 679-8300

Non Profit - Corporation


Medicare And Medicaid


20


No Councils
Not In A Hospital
Not In A Continuing Care Retirement Community (Ccrc)
Davis Health Care Center
1011 Porters Neck Road
Wilmington NC 28411

(910) 686-7195

Non Profit - Corporation


Medicare And Medicaid


104


Resident Council Only
Not In A Hospital
Located In A Continuing Care Retirement Community (Ccrc))
Liberty Commons Rehabilitation Center
121 Racine Drive
Wilmington NC 28403

(910) 452-4070

For Profit - Corporation


Medicare And Medicaid


82


Resident Council Only
Not In A Hospital
Not In A Continuing Care Retirement Community (Ccrc)
Northchase Nursing And Rehabilitation Center
3015 Enterprise Drive
Wilmington NC 28405

(910) 791-3451

For Profit - Corporation


Medicare And Medicaid


140


Resident Council Only
Not In A Hospital
Not In A Continuing Care Retirement Community (Ccrc)
Peak Resources-Wilmington, Inc
2305 Silver Stream Lane
Wilmington NC 28401

(910) 362-3621

For Profit - Corporation


Medicare And Medicaid


110


No Councils
Not In A Hospital
Not In A Continuing Care Retirement Community (Ccrc)
Trinity Grove
631 Junction Creek Drive
Wilmington NC 28412

(910) 442-3000

Non Profit - Church Related


Medicare And Medicaid


100


Resident Council Only
Not In A Hospital
Not In A Continuing Care Retirement Community (Ccrc)
Pender County
Burgaw
Pender Memorial Hosp Snf
507 E Fremont Street
Burgaw NC 28425

(910) 300-4004

Non Profit - Other


Medicare And Medicaid


43


Resident Council Only
Located In A Hospital
Not In A Continuing Care Retirement Community (Ccrc)
The Laurels Of Pender
311 S Campbell Street
Burgaw NC 28425

(910) 259-6007

For Profit - Corporation


Medicare And Medicaid


98


Resident Council Only
Not In A Hospital
Not In A Continuing Care Retirement Community (Ccrc)
Hampstead
Woodbury Wellness Center Inc
2778 Country Club Drive
Hampstead NC 28443

(910) 270-1443

For Profit - Corporation


Medicare And Medicaid


112


Resident Council Only
Not In A Hospital
Not In A Continuing Care Retirement Community (Ccrc)
If you're looking for a nursing home in North Carolina, chances are you'll find it here.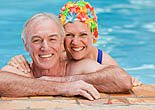 Most of these CCRC's include nursing homes.
CCRCs are retirement communities that offer more than one kind of housing and different levels of care.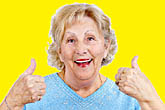 A Nursing Home Alternative? Take a look at *PACE Programs.
We have listings for PACE programs in various states.
FACTOID
423
The number of nursing homes in North Carolina. There are over 44,000 nursing home beds.
North Carolina Agencies on Aging
Area Agencies on Aging are the central resource for elder services.
North Carolina State Senior Health Links
North Carolina Alzheimer's Help

More North Carolina Directories: