If you're looking for a nursing home in Washington, chances are you'll find it here.
You will also find helpful info about long term facilities, like articles about money and cost questions, how to choose a provider, and how Medicare and Medicaid work -and don't work-- for nursing home costs.
Most of our listing data come from federal resources like Medicare.gov and state records as in the Aging and Long-Term Support Administration of the Washington State Department of Social and Health Services.
Select a Region for Washington Nursing Homes »
Click here or on the map.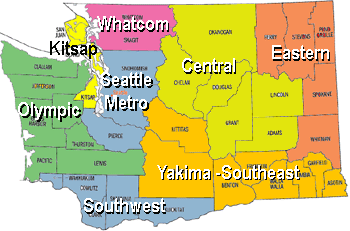 This information is provided as a public service. While every effort is made to assure accuracy, the information may not be correct due to changes in provider status, name, address or other facts. Do not use this information as a sole source in selecting a home care or home nursing service.